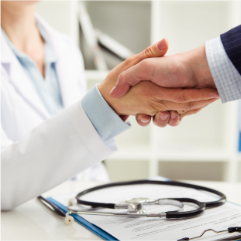 Physician Credentialing Services
Physician credentialing concerns will no longer be your problem.  M-Squared Practice Solutions personal one-on-one services will get rid of all of the headaches, mounds of paperwork, and confusion with insurance companies that often complicate the credentialing and provider relationship process.​
You can trust our team to navigate the difficult nuances of successful provider enrollment and medical credentialing with M-Squared Practice Solutions' credentialing management systems.​
In addition, M-Squared Practice Solutions will regularly audit your practice's credentials and provider enrollments and update as needed.
​